I have to celebrate a double birthday today, so I planned to come to my favorite seafood place. "The Hut," aka Bayside (not to confuse it with Bay Side market place in downtown Miami.) This is on Key Biscayne, right next to the now defunct marine stadium. To my big surprise, it is now an Italian sea food restaurant. It is called "Vero's by the Bay Lounge & Restaurant."

This is what they clamor by tooting their own horn: "Opened February 10, Vero's by the Bay appeases appetites of all types with an upscale menu of Italian-style seafood. Eggplant rollatini with ricotta and parmesan cheeses coronate meals with friends ($8.95), and the prosciutto e bufala takes its flavor from buffalo mozzarella and cured 18-month-old prosciutto that, unlike most toddler-aged meats, won't cry when you leave the room ($14.95). The cesare salad ($7.50) and mahi mahi sandwich/wrap ($9.50) drench taste buds in waves of flavor. Entree-minded epicureans delight in the ravioli d'aragosta, lobster ravioli slathered in creamy butter sage and shrimp ($22), and parago in crosta di banana—banana-crusted snapper ($23)—swim through white-wine sauces before satiating stomachs with the tropical essence of an edible beach ball. Patrons can savor dishes in Vero's by the Bay's dining room or fill up under oversized cocktail umbrellas on the sun-soaked dinner patio."

I like this restaurant already, not really because of the food, but because their very friendly waitress gave me a free cup of their "Zuppa" to taste. Very tasty, very salty too!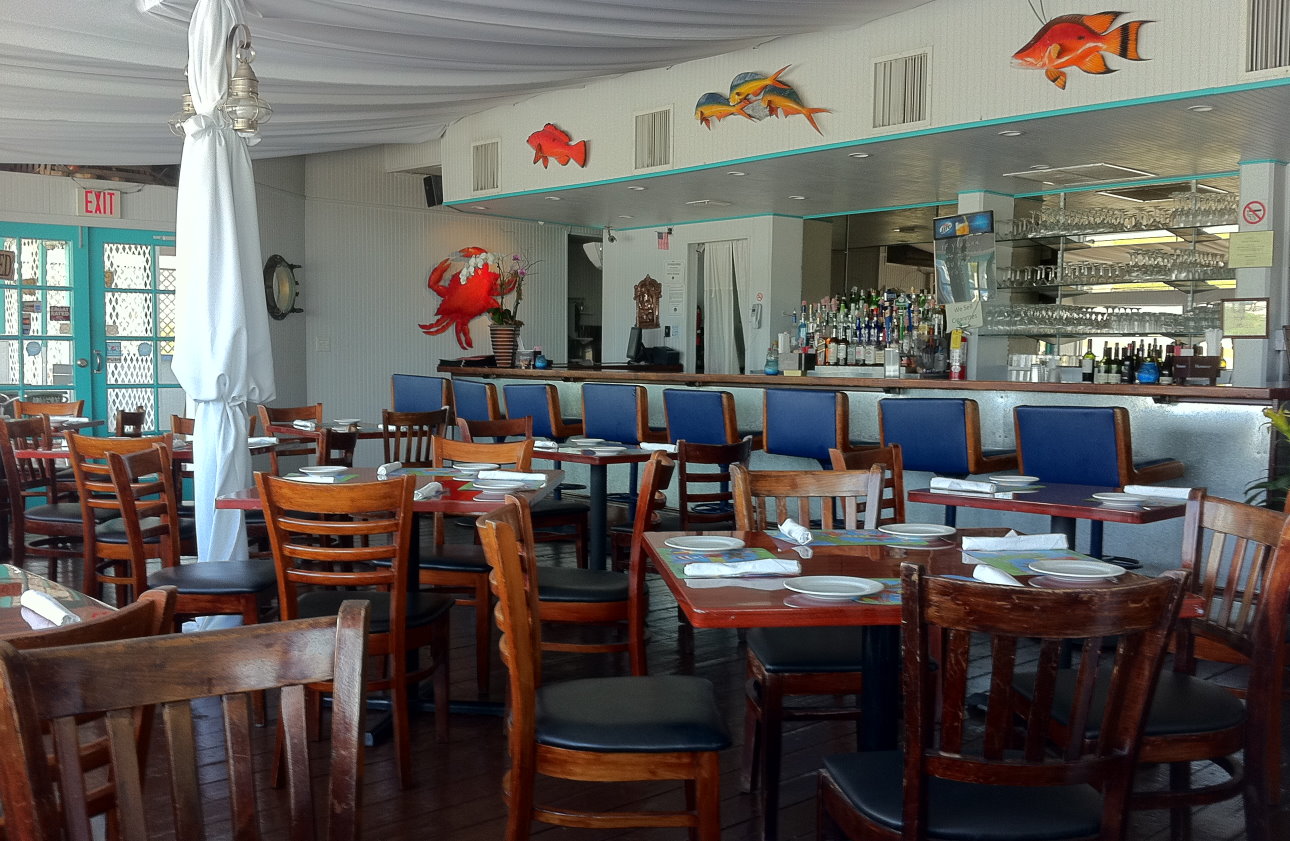 I am still in a very jolly mood, and imagining her name is Angelina, this song is for her (Actually, their web plays this song sung by Louis Prima, which I like, so I am dedicating this to Angelina.) Can't be more Italian than this!